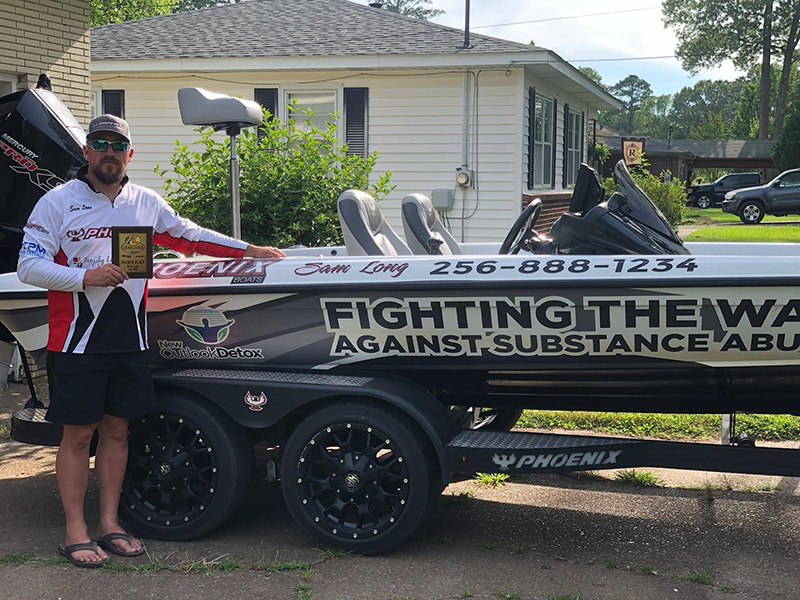 On Sunday, June 7th, Sam Long and Jason Atkins finished in 4th place at the 2020 Bass Pro Shops Team Bass trail. The tournament was held at beautiful Weiss Lake. They sent a big thanks to New Outlook Detox, Family Life Center, DTPM, and Far Niente Farms!
Sam and Jason named their team Fighting the War Against Substance Abuse. They want to continue to get the word out there about substance abuse, even while out on the lake. Both would like to share the message that recovery works and through God, all things are possible.
The Bass Pro Shops is hosted by American Bass Anglers, which is committed to providing low cost, close to home tournaments for the weekend angler while offering an upward path for individual angler progression. You can learn more about American Bass Anglers and all their different tournaments on their website here.
We will be posting a periodical blog about their travels and fishing success so stay tuned!