Celebrating our 3rd Year of Providing a Safe & Supportive Detox Environment
2020 was a difficult year for the world with the rise of the COVID-19 pandemic. Many people found themselves out of work, losing family members, or going through health crises themselves. The Opioid epidemic didn't pause for the pandemic, in fact overdose numbers rose. The extra stressors and unknowns that arose during the last year has lead many towards abusing drugs and alcohol, either for the first time or slipping back into a relapse. Recovery isn't linear or easy, but it all starts with detoxing your system of the harmful substances you've been imbibing in.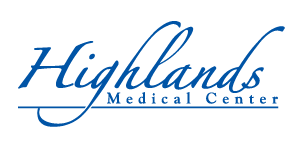 Throughout the pandemic, we have never waivered in our mission to help people detox in a safe and supportive environment. Now more than ever our services are needed and we are proud to continue working with Highlands Medical Center in Scottsboro Alabama to help our local community.
Helping Twice as Many People on Their First Step Towards Recovery
Our detox program is now able to help more people than ever! We recently doubled our capacity of beds available for patients going through medical detox from 5 to 10. Across the nation we've seen an increase in drug-involved overdose deaths so we are proud to be able to assist even more individuals through the detoxification process.

The process, duration, and severity of symptoms experienced during detox varies based on a variety of factors ranging from the substance abused to family history and mental health conditions. Symptoms experienced include the following:
Moderate Symptoms
Anxiety
Restlessness
Nausea & Vomiting
Sweating & Hot/Cold flashes
Flu-like symptoms
Headaches
Cramping & Body aches
Tremors
Insomnia & Lethargy
Severe / Life Threatening Symptoms
Hallucinations
Seizures
Delirium
Desire to self-harm
Detoxing alone can be dangerous, which is where New Outlook Detox comes in. We help manage the severity of your detox process, care for you during the tough moments, and ensure that you are able to accomplish your goal of detoxing successfully.
Looking Forward to Helping Over 1,000 People
As of June 15, 2021 New Outlook Detox has helped 970 people! With the recent expansion to a 10 bed unit in the Highlands Medical Center in Scottsboro Alabama, we are looking forward to helping over a thousand people successfully detox!
With the opioid epidemic on the rise and overdose numbers climbing, now more than ever we need to help people escape the trap of addiction. Asking for help is one of the most courageous things a person can do and showing vulnerability takes great strength.
Look through our Virtual Recovery Resources, read through our blog for more information about addiction and detox, and contact us if you have any questions.
Our Crisis Line is available 24/7 at 256-888-1234.